Embrace the Art of Discretion with Style At Lowkey IVXX, we understand that our customers value both functionality and aesthetics. Our product range is carefully curated to meet the needs of the discerning customer who appreciates quality, style, and discretion. Vintage Meets Modern Take, for instance, our Vintage J Roller. This handcrafted masterpiece of solid brass is not just a tobacco roller; it's a nod to the past, a luxurious accessory that speaks of timeless elegance. Pair it with our Eco-Friendly Smell Proof Bags to ensure that your sessions remain a private affair. Tech-Savvy Solutions for the Modern Enthusiast For...
---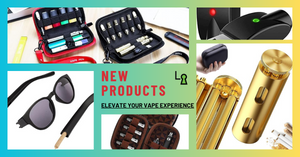 Welcome to the realm of convenience and style where vaping is not just a pastime but a statement. We've curated a collection of the finest accessories that are must-haves for any enthusiast. Let's dive into the treasures that can transform your vaping journey into an elegant affair.1. The Sophisticate's Choice: JoyLionKay Luxury Vintage Upgraded Battery Pen Case Gone are the days of mundane vaping accessories. The JoyLionKay Luxury Vintage case is where functionality meets elegance. This case isn't just a storage solution; it's a statement piece. Its durable build, coupled with a vibrant lanyard, ensures your pen-pods and charger are...
---
Are you tired of your home smelling like a smoke-filled den? Whether you enjoy smoking weed or have neighbors that do, the smoke can linger and cause unwanted smells and health concerns. The LEVOIT Air Purifier for Weed Smoke is here to help!   High Performance for Fresher Air With its VortexAir Technology and 360° air intake, the Core 300 True HEPA Air Purifier refreshes the air in rooms as large as 219 ft² / 20 m². It works quickly and effectively, so you can enjoy fresh air in just 12 minutes. This purifier will refresh the air in your...
---
• Greenhouse • Grow Tents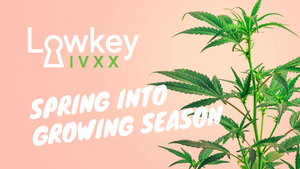 Spring is around the corner, and it's time to get ready for growing season. To help you prepare, we've added four new products to the Lowkey IVXX website that will make growing your cannabis and other herbs discreet and easy.First, we have the VIVOSUN 48x48x80-Inch grow tent, which comes with a complete kit to help promote plant growth, including an LED grow light, elastic trellis netting, and grow bags. The tent is made of 100% reflective Mylar to ensure your plants absorb the nutrients they need. VIVOSUN 8 x 4 Roof Grow Tent, which is sold separately from the complete...
---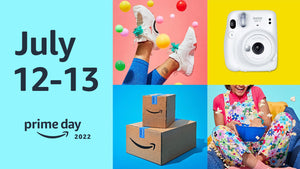 Click here to find 5-star products that will surprise you on how unique & useful it will make your 420 smoking 
experience. This blog post consists of the best 420 products for your smoking experience. You'll be able to find odor proof bags to bong cleaners or even cone rollers! We will not only recommend you products but will only recommend the best 5-star rated products on Amazon's Prime Day! Have piece of mind when shopping in our store!
Easy check out process through Amazon so why not try us out? With no risk to you at all!